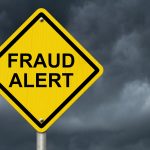 Please be aware that Wire Fraud Schemes are rampant this summer as well as email phishing.
What can you do? Change your email password to something difficult to replicate (use a combination of letters and numbers).
From a recent article in the ALTA (American Land Title Association) newsletter: 
Here are five tips to protect against wire fraud:
Call, don't email: Confirm all wiring instructions by phone before transferring funds. Use the phone number from the title company's website or a business card.
Be suspicious: It's not common for title companies to change wiring instructions and payment info
Confirm it all: Ask your bank to confirm not just the account number but also the name on the account before sending a wire.
Verify immediately: You should call the title company or real estate agent to validate that the funds were received. Detecting that you sent the money to the wrong account within 24 hours gives you the best chance of recovering your money.
Forward, don't reply: When responding to an email, hit forward instead of reply and then start typing in the person's email address. Criminals use email address that are very similar to the real one for a company. By typing in email addresses you will make it easier to discover if a fraudster is after you.  
At this time we are doing our part to confirm transfers via phone calls, but because of this we are getting massive phone calls for monies to be wired.
Learn more by reading this article from the CFPB.
And please advise your clients to be alert when wiring money into agencies' trust accounts. Melrose Title Company continually monitors each of our accounts daily. Also be mindful that we do not allow ACH drafts from our accounts and we do not provide for international wires to come in or out of our accounts.
It is important that we protect our consumers from these types of scams and hacking!