Robin Morgan
Operations Director
Robin Morgan directs the operations of Melrose Title Company at all locations of our agency. With over 20 years' experience in all aspects of the title industry, Robin is a proven expert in the field. She began her financial career in banking and as a Realtor. As a closing agent she has established relationships with Lenders, Realtors as well as Bankers in the Knoxville market and surrounding DMA.
Robin has been married for 34 years. She has two daughters and one grandson.
Melrose Title Team – Montvue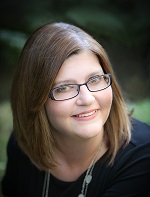 Teresa Glass
Manager/Closing Agent
Growing up with a father in the Air Force, Teresa has seen and lived in many different States over the years but East Tennessee has always been her forever home. She has over 17 years of experience in multiple facets of the financial industry and began her career in lending before concentrating her talents in the title industry. With a strong background in compliance and commercial properties, Teresa is a valuable asset to the Melrose team.
Teresa lives in Knoxville with her husband and enjoys working on classic cars and raising Boxers in her spare time.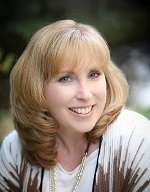 Kristin Massengill
Closing Agent
Kristin Massengill was born in Memphis, but has called Knoxville home since 1985. She attended the University of Tennessee as well as Pellissippi State and she has an Associates Degree in Legal Assistant Technology. She worked in the title business from 1991 until 2002, serving as a title abstractor and a closing agent. She is excited to put her previous title experience to good use again at Melrose Title Company.
Kristin has been married for nearly 26 years and she has two daughters, ages 18 and 14. In her free time she enjoys being with her family, as well as playing tennis and watching movies.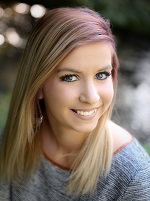 Megan Key
Residential Processor/Post-Closing Specialist
Megan Key is a native of Knoxville. After completing her education for Medical Coding and Billing and Office Administration Management, at Tennessee College of Applied Sciences, she utilized those skills in the Healthcare Industry prior to joining Melrose. Her work ethic and organization has helped her to adapt and thrive in her position as Melrose Title's post-Closing Specialist.
Megan is newly married and enjoys spending as much time as possible with her husband and teacup Pomeranian Jazzy!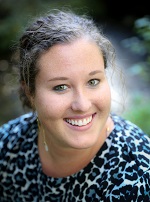 Morgan Howard
Residential/Commercial Processor
Morgan Howard is a native of Knoxville and attended Auburn University where she received a BS in International Business and participated in numerous extracurricular activities. Morgan obtained her real estate license and worked in commercial real estate sales and leasing prior to joining Melrose. Her extensive knowledge of real estate is invaluable to the Melrose team.
In addition to providing superior customer service, Morgan enjoys outdoor activities, especially the lake, and volunteering with Adopt a Golden Knoxville.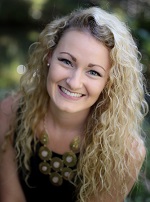 Heather Wilson
Administrative Assistant/Post Closing Specialist 
Heather Wilson is a native of Knoxville and has an Associate of Science degree from Roane State Community College. She has many years' experience in the Administrative Assistant field and her skills have thrived in her new position here at Melrose Title Company.
Heather enjoys spending her time outdoors with her family and friends.
Melrose Title Team – Farragut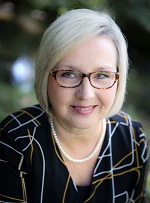 Freida Hagan
Manager/Closing Agent
Freida Hagan comes to Melrose Title as a Closing Agent with 12 years experience. She graduated from Sevier County High School and has worked in banking and office administration prior to the title business.
Freida lives in Maryville with her husband Brian. She has one daughter and son-in-law, Angela and Derek Cardinale.
Freida enjoys riding her motorcycle and spending time with her family and friends.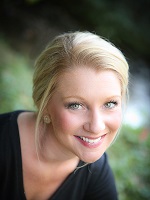 Mandy Hill
Residential Processor/Training Specialist
Mandy is a native of Knoxville and has worked in the title industry for several years. After completing her studies at Pellissippi State Community College, Mandy began processing data for the health care and cellular industries. Her successful completion of Trees Real Estate School, combined with her processing experience and attention to detail make her a valuable asset to the organization.
Mandy has one son, Hudson, and enjoys spending as much time outdoors as possible.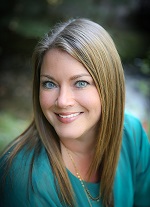 Jennifer McKamey
Administrative Assistant/Post Closing Specialist 
Jennifer is a native of Clinton, Tennessee who graduated with high distinction from Clinton High School. She went on to attend Pellissippi State on a full academic scholarship. Her previous work experience is in the lending industry, and she puts a great deal of emphasis on customer service.
In her free time, Jennifer loves being with friends and family, especially her son Evan, whom she says is the light of her world. She also enjoys shopping and exploring new travel destinations, as well as going to church.
Melrose Commercial Division
Robin Morgan, Teresa Glass, and Morgan Howard comprise our Commercial Team and together with our affiliated law firm, Howard & Howard, work with commercial developers throughout the Knoxville market. With a combined expertise of almost 41 years, Robin, Teresa and Morgan possess the knowledge and experience that the intricacies commercial transactions demand. They are all located in Melrose Title – Montvue building.
Melrose Title Team Legal Counsel – Howard & Howard, P.C.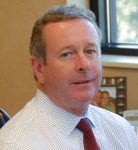 Lewis S. Howard, Jr.
Born in 1959 in Knoxville, Tennessee, Lewis S. Howard, Jr. is the Founder and Managing Partner of Howard & Howard, P.C. Mr. Howard graduated from the University of Tennessee, receiving a B.A. in 1982 and received his J.D. from Cumberland School of Law in Birmingham, Alabama in 1985. While at Cumberland School of Law, he studied international and commercial law at Cambridge University in England and was a member of Phi Delta Phi international legal fraternity.
Mr. Howard was one of the first and youngest attorneys in Tennessee to be certified as a Civil Trial Specialist and was certified for over 10 years as a Civil Trial Advocate by the National Board of Trial Advocacy. He serves as Senior Vice President and a Director of The Coal Creek Company, a publicly traded land development and natural resource company. Mr. Howard's varied practice includes extensive trial and appellate work, real estate, commercial, entertainment and business law.
Mr. Howard is married with two daughters, enjoys outdoor sports and activities, is a certified scuba diver and bareboat captain. He competed for over twenty years in endurance and triathlon events, including the Ironman Triathlon, and remains an avid cyclist.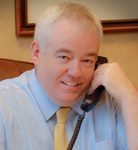 Joshua B. Bishop
Joshua B. Bishop is a partner with experience in representing developers in the acquisition, development, leasing, management and sale of real property. His practice includes the representation of landlords and tenants in the leasing of shopping centers, office buildings and mixed-use developments. He also handles various types of lending and financing transactions representing real estate developers as well as local, regional and national lenders.
Mr. Bishop was born and raised in Cleveland, Tennessee. He graduated from the University of Tennessee, Chattanooga with a B.A. degree in 2000 and received his J.D. from the Cecil C. Humphreys School of Law at the University of Memphis in 2004 where he was a member of The University of Memphis Law Review. He is married and has one daughter.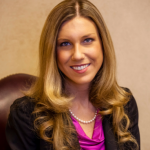 Jessee E. Bundy
Jessee E. Bundy grew up in Rogersville, Tennessee. Ms. Bundy is a graduate of the University of Tennessee, where she was a University Chancellor's Scholar and member of the Chancellor's Honors Program, earning her Bachelor of Arts in Communication Studies. At UT, she was involved in a number of extracurricular activities, including Student Government Association, Alpha Delta Pi sorority, and Team VOLS leadership and service program.
Ms. Bundy attended law school at the University of Memphis, Cecil C. Humphreys School of Law and received her J.D. in 2013. While in law school, she was the recipient of Robert & Elaine Hoffman Academic Merit Scholarship and Dean's Distinguished Service Award. She served as an editor for the Mental Health Law and Policy Journal and was elected to serve in various leadership roles within the Student Bar Association, serving as Vice President her final year.
She focuses her practice primarily in the areas of real estate transactions and matters related to property title. In her spare time, Ms. Bundy enjoys traveling, music, reading, and volunteering. She is a member of the Phi Alpha Delta Knoxville Alumni Association and assists with the Clinton High School Mock Trial Team.