The word Melrose gets its origins in Scotland, specifically in Scottish Gaelic as Maolros which means "bald moor." A small village in the Scottish borders, Melrose is the site of Melrose Abbey, which was built in the early 12th century. It remains one of the most beautiful monastic ruins in Great Britain.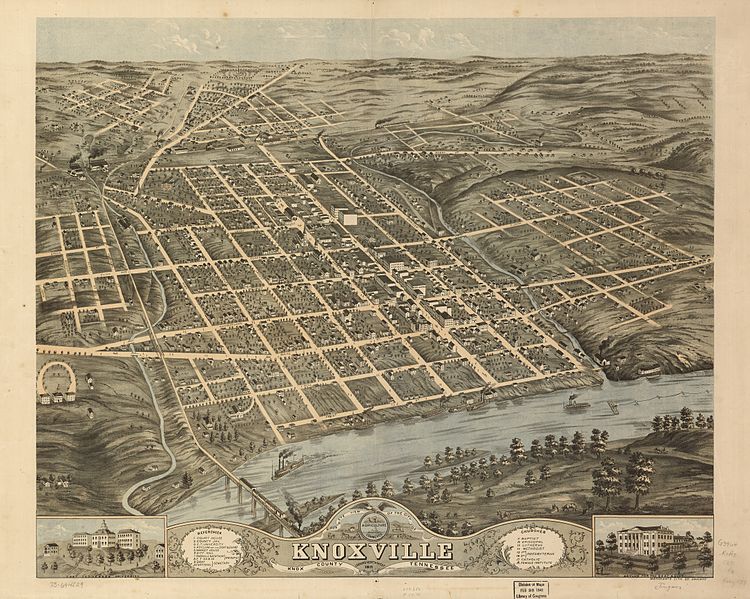 Those familiar with Knoxville and its history might be aware of Melrose Avenue which runs east to west within the University of Tennessee's campus. Now the location of student housing facilities, campus organizations and even the John C. Hodges Library, Melrose was once a residential street with beautiful grand homes lining it on either side.
Our company founders have fond memories of this area because their grandmother's home was located there and they spent a great deal of time with her and other family members on Melrose Avenue.
Home is such a powerful thing and here at Melrose Title Company, we understand that buying a home or other property is an exciting time. As a locally owned and operated, East Tennessee title company, we appreciate the opportunity to serve your title and title insurance needs.
[Image via Wikimedia Commons Library of Congress Geography & Map Division]